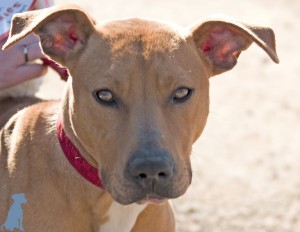 I started volunteering at the Woodford Humane Society on Valentine's Day, 2006.  Since then, although I've long stopped counting,  I estimate that I've photographed somewhere near 1500 animals.  I like to think that most are alive and well in their forever homes with loving families but I know that not every dog and cat have had a happy ending.  I've come a long way in four years (not to mention the fact that I've moved some 2300 miles) and while I used to remember every single dog or cat that I've photographed, I sometimes find it hard to even remember which animals I photographed a month or two back.
I'm often asked how it is that I don't bring every cute animal home.  Mostly it's easy knowing that I'm helping the animals find good homes but there are definitely some that are a little harder than others to leave behind.  Of my current crop of three dogs, two were adopted because I couldn't say no (Spring and Maebe).  The third dog (Lyle) has since made it clear that our home doesn't have enough room for another.  It's probably a good thing that one of us is able to put his foot down.  So thanks to Lyle, Robin and I are not the world's worst case of animal hoarders.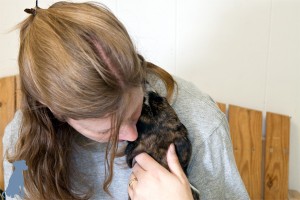 Good thing too when a pup like Linus comes along.  Without Lyle to put his paw down, we might be plus one dog today.    Thank you Lyle!  And good luck Linus finding your forever home!